About US
PIIM.in is the top Digital Marketing Course institute in Patiala, offers Digital Marketing training for students, professionals and startup entrepreneurs in Patiala, Punjab. Our Digital Marketing Course covers each and every concept including: SEO, SMO, SEM, PPC, Google AdWords, Influencer Marketing, YouTube Marketing, Email Marketing, Analytics, etc.
Our digital marketing training courses are based on live projects and interactive case studies that will provide you a perfect platform for gaining hands on experience and exposure to every minute aspect of Digital marketing.
Core Benefits of Digital Marketing training Course Patiala:-
 8 year + Experienced staff
12+ Certification(Google/Bing/Facebook)
100% Practical Training
Live Projects Training
Unlimited Timing
Best Study Material
Special Batches for Job persons
Affordable course Fees
Certified Google Partner
Amrinder Singh is master entrepreneur, PPC Expert (Adwords), Digital Growth Hacker, Digital Marketer, UX (Product User Experience) & CRO (Conversion Rate Optimization) Expert. He is Master in IT & Google / Bing Individual Certified. 8+ year Working experience - His Personal goal in life is to encourage and assist 150,000 People to become Digital Marketers.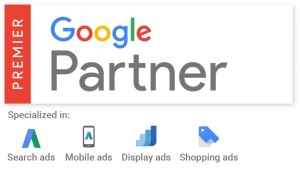 Get 100% Practical / Personal / Job Oriented training in Digital Marketing:
1350+ happy trainees- To make a booking for any of our training courses simply call us on +91 933364 41313/ +8568080005
Call Your Trainers / See Batch Time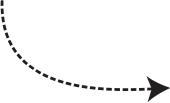 PIIM – Punjab Institue of Internet Marketing
#44 B.N Khalsa School Complex Sirhind Road Patiala.
 Punjab. India
Mobile: +91 93364 41313, +91 8568080005
Email: Info@piim.in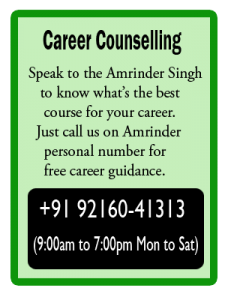 Digital Marketing Course in Patiala to advance your career!
Want to learn the Digital Marketing Course in Patiala? Then you are on the right page.
Due to a change in the field of advertising, slightly shifted the advertising momentum from traditional marketing to Digital marketing. In 2019, almost every small and big industry is using online marketing for brand promotions as well as customer acquisition.
Digital Marketing is the need of the hour. The reason is-
Good times, people want to advertise and in Bad Times, they Have to.
However, every company needs an expert who can handle digital marketing campaigns for their business. Therefore, in order to handle the digital marketing campaign, one must have expert hands, so that he or she can take a challenge and fulfill the demands of a company. But the right skill can only be achieved by proper training. Well probing, about the institute in a hub is sometimes a difficult or very time-consuming process.
Before, enrolling in any institute, you have to look up the fees, placement records and the courses they are offering. What if you get all these places in a single place, so you can easily decide which is the best institute for you according to your requirements?
So, the PIIM (Punjab Institute of Internet Marketing) is come up with the list of institutes. However, there are various Digital Marketing Institutes in Patiala, now you can easily choose the institute that interests you and within your budgets. All you have to do is read this post and you will be off to your career in Digital marketing.
Digital Marketing Certification Program: Top Trending Course These days-
Course Duration-3 to 6 months
ISO Certified Institution-
PIIM is an ISO Certified Institution offering various IT Course in Digital Education. We here in PIIM emphasize on student's personal growth along with the professional. Moreover, we do conduct the debates and seminars to make the enrolled students take part in it and grow their future with the superfine leaning. PIIM also offering 6 Month Industrial Training in Digital Marketing. In addition, our Digital Marketing course is a comprehensive mix consisting of basic, core and agency skills. This gives a holistic education to our students and allows them to be agency ready by the end of the course.
The digital arena is quite big in the world, and so Digital Technology is. Nowadays, e-commerce companies, businesses and government-based organizations planning how to outscore the online competitor. Hence the valuable elements of Digital marketing course in Patiala would be the concepts that will provide a complete insight into the industry. Furthermore, by knowing these concepts one can join company hiring people with Digital marketing skills. Let us understand what elements and skills are the most important one?
1. SEO
2. SMO
3. PPC
4. SEM
5. Mobile SEO
6. Lead Generation
7. Display and Facebook Advertising
8. Inbound Marketing
9. Story Telling
10. Blogging
11. Content Marketing
12. E-mail Marketing
13. Affiliate Marketing
14. Retention and Engagement
15. Growth Hacking
16. Conversion Optimization
17. Marketing Strategy
Advantages of Joining the PIIM for learning Digital Marketing Course in Patiala-
I know you have made up your mind and you want to enroll for Digital Marketing Course in Patiala. However, before taking any Digital Marketing Training in Patiala, Nabha, Rajpura, Samana, Sirhind and other cities near Patiala see this section where we have listed some key advantages of Digital Marketing Certification Program-
• 100 % placement support for freshers
• Live Project Training
• Professional Training by highly skilled trainers
• Google Ad words and Digital marketing Certification
• Google Analytics Certification Preparation
• Freelance Support
• Workshop on Google Ad Sense
• 1,50,000 + Digital jobs predicted by 2021
• Digital Marketing Training for Freshers, Business Owners, and Working Employees
Course Duration for Digital Marketing Course in Patiala-
• Fast Track Training program (4+ Hours Daily)
• Regular Classes (Monday to Friday)
• Weekend Classes (Saturday and Sunday)
The Big Picture-
The internet is evolving day by day. The skills along with the awareness of the change in a market can make a huge difference in your Digital Marketing Career. Thus, most organizations are shifting their traditional marketing budget to Digital Marketing. However, the skill is in trend, you can use these cutting-edge technologies to market your products and services.
Hence, if you are looking for the Digital Marketing Institute in Patiala, then you can join PIIM for Digital Marketing Course in Patiala or SEO Course in Patiala.