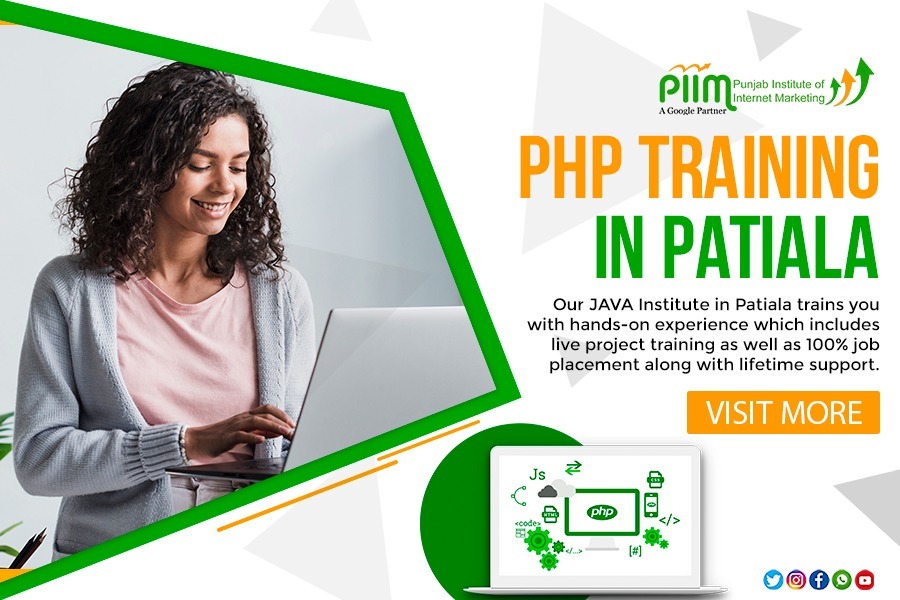 PHP Course in Patiala – Before we discuss PHP classes in Patiala or who provides the best PHP course in Patiala, we should know the importance of PHP training. PHP is a programming language that is one of the most used programming languages around the globe. Whether we talk about website development, or we talk about mobile application development, PHP is something not to be neglected. However, do we actually need to learn website development? Is this course going to actually help us build our careers? Are there sufficient jobs related to this in the market? And if there is a positive answer to all these questions, then which is the best PHP training institute in Patiala?
As we know that internet users are increasing each day, so are the number of websites as well as mobile applications. There was a time when the internet was only used for professional purposes. During those days only some big companies or government departments used to have websites and mobile applications. However, today things are totally different. Many companies own websites. Freelancers and various people that don't own any business have websites. Many small companies and start-ups don't give a second thought while heading towards a website of their own. Many companies own more than one website today (sounds astonishing, but it's not rare now).
Therefore, it is clear that your future is totally secure with PHP knowledge. Moreover, PHP classes in Patiala by PIIM are the best even if you are a beginner. It is the best web development company in Patiala and the experts working here know the right way of teaching.
PHP course in Patiala
You may wonder that PHP is such a famous and widely used programming language that it solves numerous purposes. This is absolutely true. Now, if you think that it has a vast syllabus and it is really difficult to learn, then you are not totally wrong. Yes! PHP has a vast syllabus. PHP course in Patiala by PIIM makes the learning really simple unlike any other offline as well as any online PHP training course. There are many reasons that make PIIM provide the best PHP classes in Patiala.
Starting from the basics of HTML and CSS to the advanced level of PHP and MySQL, you will learn everything here.
If you are a beginner in the world of programming, this institute will help you understand the basic methods first and ensure that coding is easy to learn for you.
In case you have a little knowledge of programming, the web developers working in PIIM will save your time by not repeating thoroughly what you already know. However, proper revision of what you already know is an important part and will be a part of your course.
In case you are a PHP developer and want to be an expert who can be capable to work on your own on any kind of project, PIIM has experienced and senior developers who know how to make you capable to work on freelance projects on your own. On the other hand, in case you find that after completing your course, you are stuck somewhere in the middle of any project, you can directly reach out to your mentor at PIIM. You will get lifetime support for any issues that you have after completing your PHP training with PIIM.
PHP training in Patiala
You will find many web development institutes in Patiala that claim to be the best web design or best web development training institute in Patiala. However, PIIM provides PHP training in Patiala that ensures 100% placement, and learning experience on live projects. The knowledge and understanding of the subject you get are clear and sufficient to work on any PHP project. The process of this web development course in Patiala is a big reason for its success.
PHP classes
PHP is a programming language. And this programming language is linked with many other programming languages. PIIM guides its students in Patiala about various programming languages in detail. Students from all over Punjab come to this institute to learn and later become successful web developers. Some of the various programming languages that are part of these PHP classes or web development classes are:
HTML
CSS
JavaScript
MySQL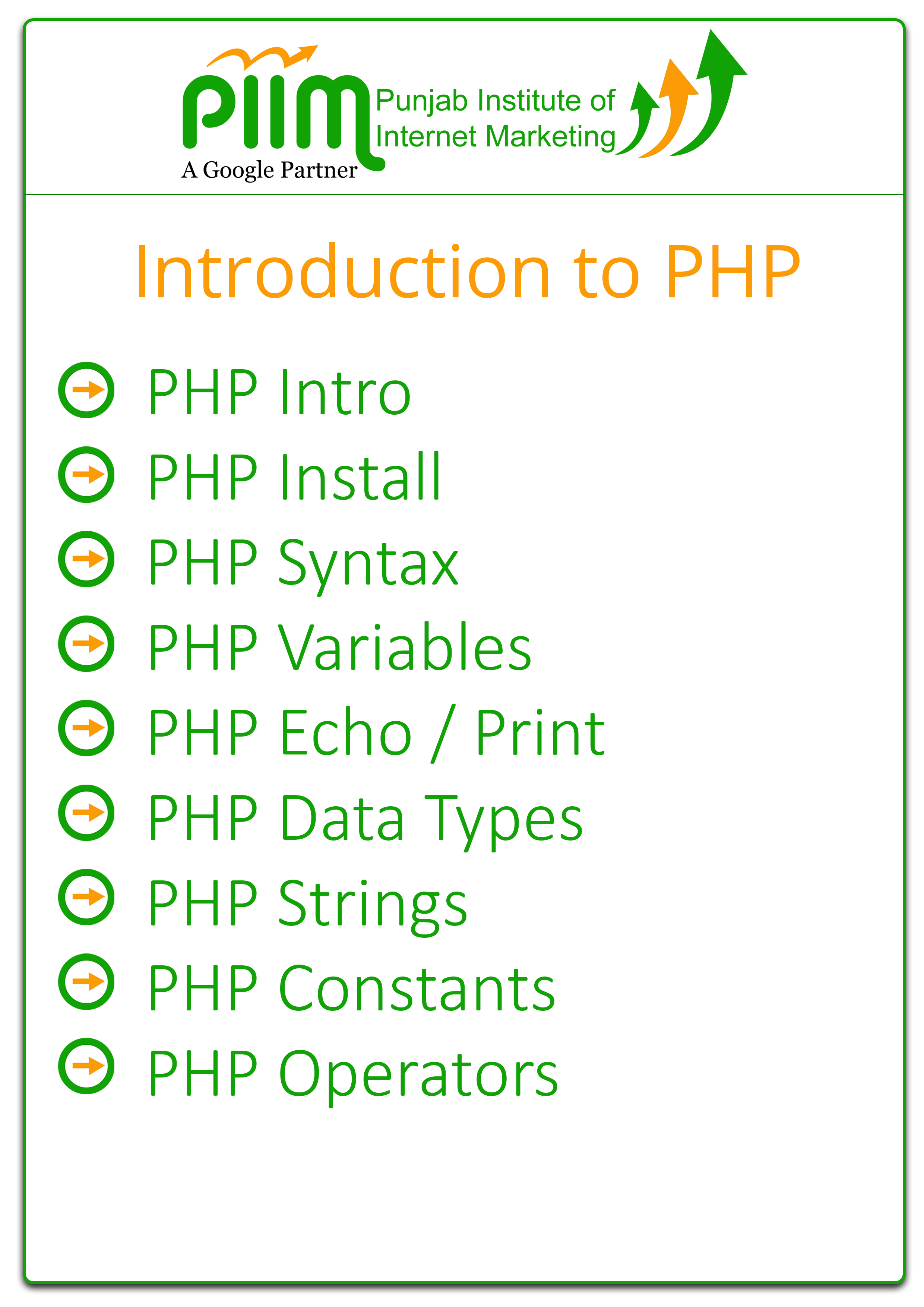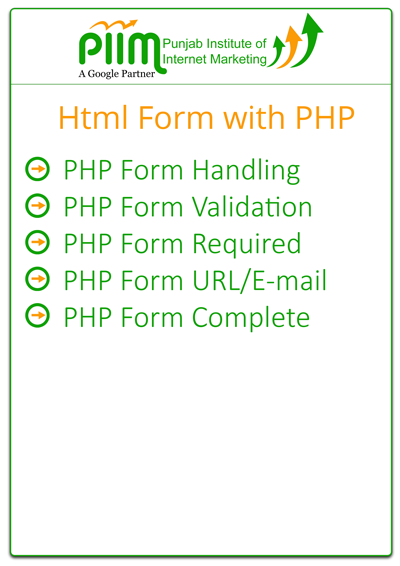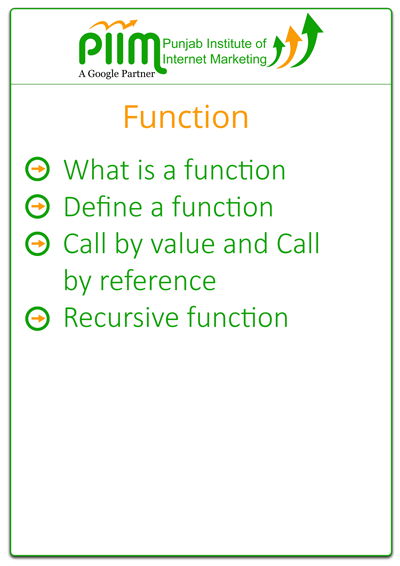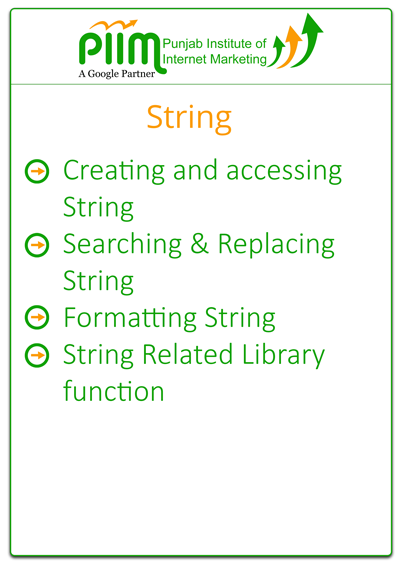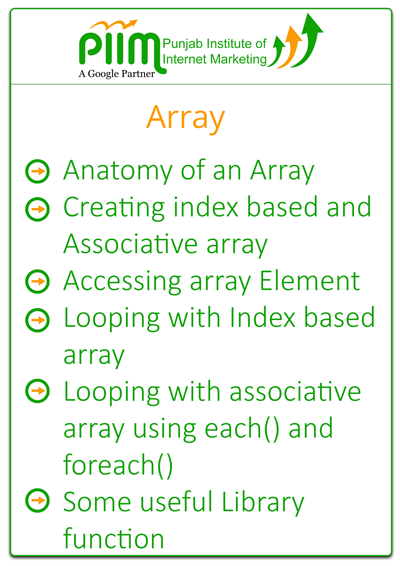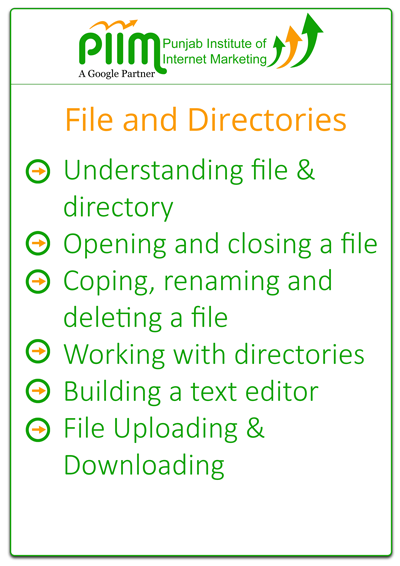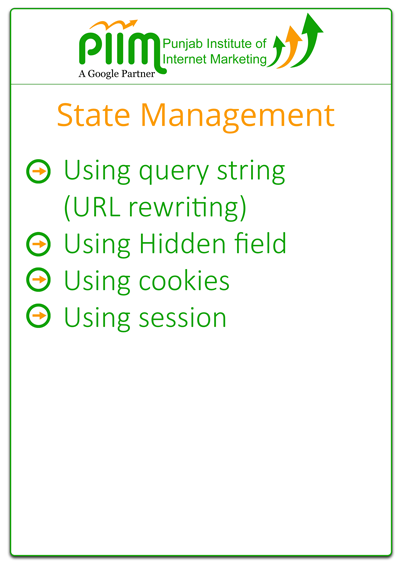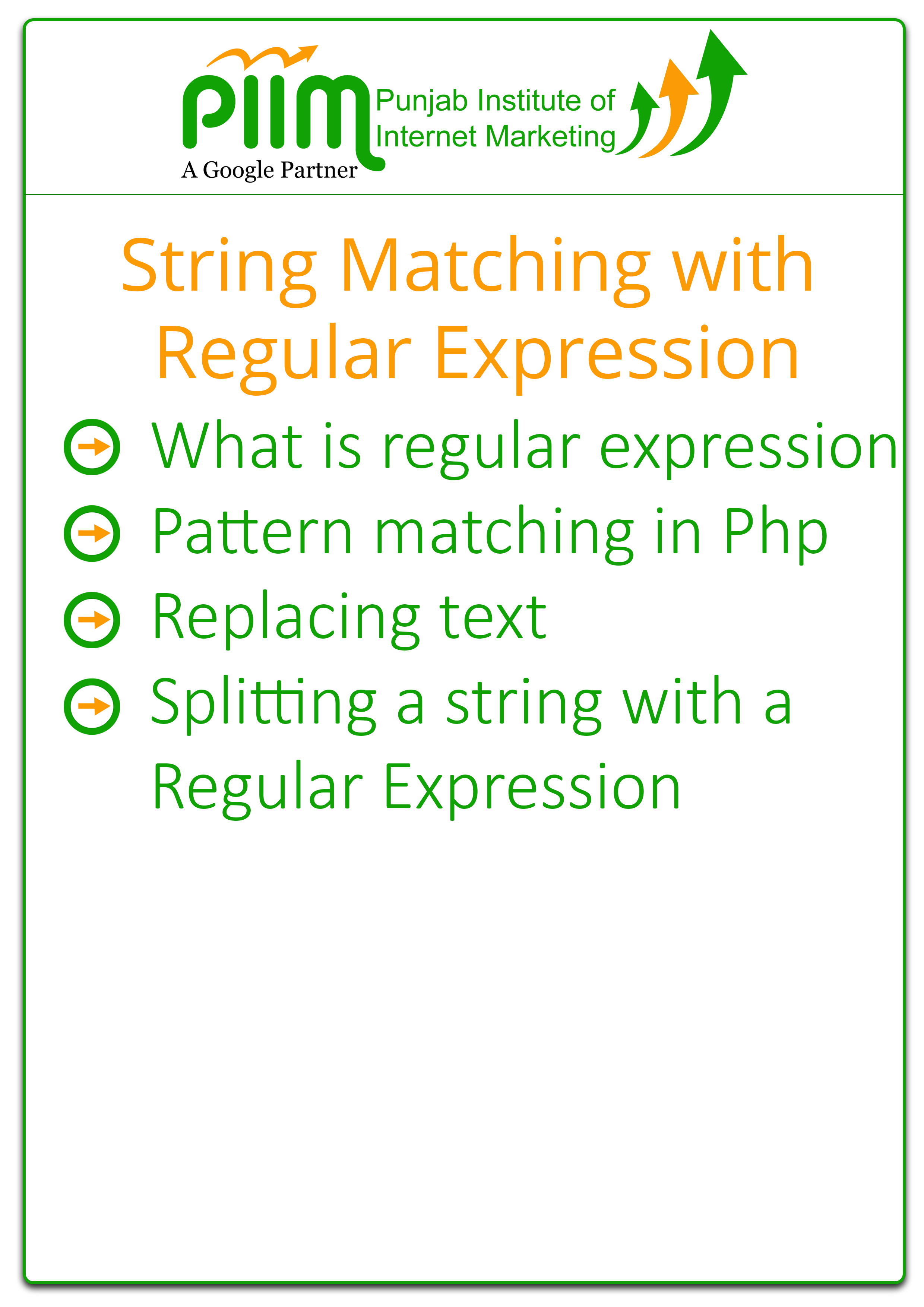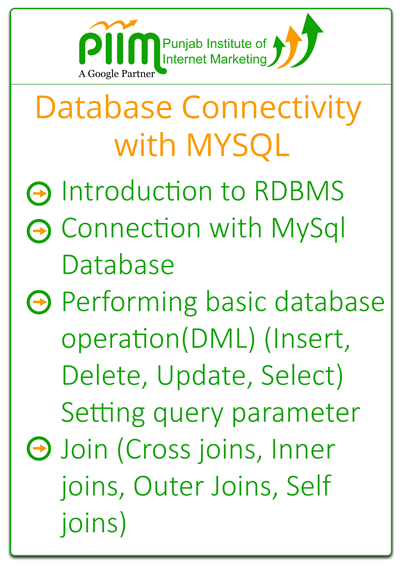 The detailed knowledge of these programming languages covered in the course will make you an expert to a level that you will be specialized in all these programming languages as well.
PHP course exam
After completing your PHP Course in Patiala, you will get the certificate. But in order to get the certificate, you will have to pass a written test and a practical test. This test will be based on the syllabus that you have covered during your web development course. After completing the course, you will easily be able to crack this exam.
PHP training on live projects
After clearing the written and practical exam, your PHP course in Patiala will proceed to the next level. At this level, you will get the opportunity to work on real and live projects. These projects will be directly related to clients that PIIM works for. This will be a great experience and will be a really big factor in making you a professional web developer. The live projects during this PHP training will not be limited to clients living in Punjab. In fact, you will work on international projects for clients sitting in different parts of the world.
Never worry if there is any confusion you have related to your project. You will have complete freedom to discuss anything with your mentor in detail. The mentor will make every effort to make things clear and make you technically strong to deal with any technical issue.
PHP jobs and entrepreneurship counselling
Now that you have completed everything that is required to make you a web developer, you are ready to enter the market. After your training, you will be eligible for an interview. After this interview, you will get your first web development job.
Other than this, if you want to start your own web development freelance business, you will get guidance about how you can find new clients and work for them. Book your free demo class today to know everything about web development, PHP and career counselling.