Website Designing Course in Patiala-Web Designing is an evergreen technology which will be present our information to the whole world via the internet. It is really an art while creating a full-fledged website for a client or for a product. Because if your website design is not up to the standard it will get a very minimal impact to the specific audience.  Moreover, Web design is not just creating a web page to display some content or image and have to analyze its purpose first.
PIIM (Punjab Institute of Internet Marketing) is an ISO Certified Website Designing Institute offers the best Web Designing Course in Patiala with most experienced professionals. Our instructors are working in web designing and related technologies for more than a decade in MNC's. Moreover, we aware of industry needs and we are offering Website Designing Course in Patiala in a more practical way. Our team of web designing trainers offers Web Designing in Classroom Training as well as Web Designing Corporate Training Services. We farmed our syllabus to match with the real-world requirements for both advanced levels as well as the beginner level.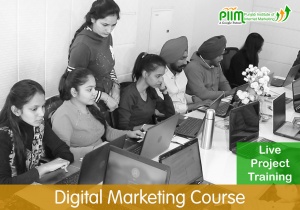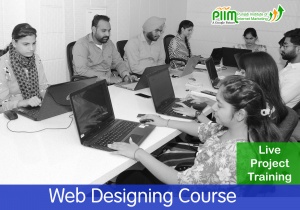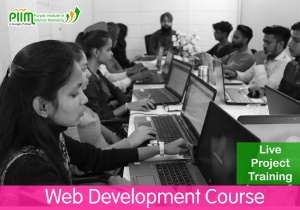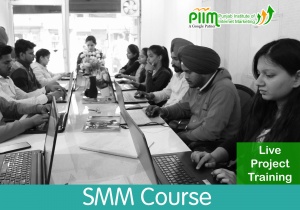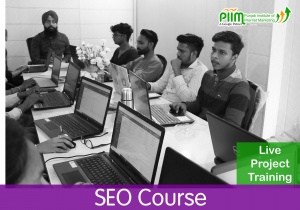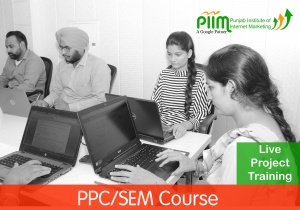 Best ISO Certified Institute for Website Designing Course in Patiala-
Furthermore, we do offer Fast-Track Web Designing Training in Patiala, Nabha, Rajpura, Samana, Sirhind and other cities near Patiala with different branches like Easy Web Plans and Solutions 1313. We are the best training institute offers certification-oriented Web Designing Training in Patiala. However, our participation will be eligible to clear all types of interviews at the end of our training sessions. PIIM is building a team of Web Designing Trainers and participants for their future help as well as assistance in the subject. In addition, our training will be focused on assisting in placements as well. Our Website Designing Course in Patiala Fees is very moderate compared to others.  Similarly, we are the only Website Designing Institute who can share video reviews of all our students.
Find a Responsive Website Creation Technique at our Web Designing Course in Patiala-
As an ISO Certified Institute PIIM provides you website Creation Training in Patiala. However, our Web Designing Course in Patiala with HTML and CSS for a beginner's course provides essential knowledge and skills for maintaining websites. Although, no prior knowledge of web design, HTML and CSS is required to join this course. In addition, in this course you will learn how to design a website, how to design a page layout, building a webpage with HTML, styling pages with CSS, adding Google Maps, images and YouTube videos. It also teaches HTML5, CSS3, domain name registration, publishing website to the hosting server and submitting your website to the Search Engine.
Web Designing Training Key Features-
In spite of this, PIIM Offers Web Designing Course in Patiala with expert Trainers. Here are the Key Features.
30 + Hours Course Duration
Industry Expert Faculties
100% Job Oriented Training
Live Project Training
Training by 8+ years experienced Web Designer Trainer
Regular, Fast Track Course Available
Website Designing Certificate
Resume and Interviews Preparation Support
6 Months Industrial Training in Website Designing-
PIIM is a child venture of Easy Web Plans, a leading Website Designing, and Development Company since 2008 in Patiala. The company owes its success to it yes, I can do attitude. As support from is, expertise PIIM offers 6 Months Industrial Training in Website Training to the students of BCA, B. TECH, MCA who wanted to pursue their career in website designing.
Web Designing Training Benefits-
Any Software Engineer who would like to change from current technology to Web Designing.
More Confidence as well as high self-esteem
Much Better as well as a Promising Career
Better Job Opportunities in Web Designing Domains.
Website Designing Course in Patiala Training Modules includes-
Introduction to Web Technologies
Domain Hosting and E-mail set up
HTML, XHTML, HTML5
CSS, CSS2, CSS3
Dreamweaver
Photoshop
jQuery
JavaScript
Responsive Design Techniques as well as WordPress Setup Customizations.
How to Create a Website-
Clients Requirements/Specifications
Creating a concept and layout
Choosing a Color Scheme
Design a Professional layout
Implementing JavaScript
Web Hosting (By FTP)
Web Hosting Basics
Types of Hosting Packages
Changing name servers
Linux and Windows CP
Marinating a website
Using FTP Client
Testing and Implementation-
Various Browsers Versions
Validating the DHTML and CSS
Common compatibility issues
Why Join PIIM?
Consequently, PIIM is one of the best advance web designing institute in Patiala that provide demand-oriented web designing course in Patiala and provide 100% Practical training that helps you in the growing competitive industry. Furthermore, we assure you for-
Industrial Project Based Practical Training
We have well experienced and professional Trainer
We provide project-based training as well as software-based training
What should you know before you start the Website Designing Course in Patiala?
Basic Computer Knowledge
Basic typing skills
Simple Internet knowledge
Easy Reading/Writing skills
Other Courses we are providing-
Web Development Course in Patiala
Hence, if you are interested in Doing Website Designing Course in Patiala then get in touch using the contact us form or you can directly mail us at 13home113@gmail.com or use the Phone Number to Contact us. Call Now-9216041313.