Digital Marketing Course in Patiala
Digital Marketing Course in Patiala : PIIM.in is the top Digital Marketing Course institute in Patiala, offers Digital Marketing training for students, professionals and startup entrepreneurs in Patiala, Punjab. Our Digital Marketing Course covers each and every concept including: SEO, SMO, SEM, PPC, Google AdWords, Influencer Marketing, YouTube Marketing, Email Marketing, Analytics, etc.
Our digital marketing training courses are based on live projects and interactive case studies that will provide you a perfect platform for gaining hands on experience and exposure to every minute aspect of Digital marketing.
Core Benefits of Digital Marketing training Course Patiala:-
 8 year + Experienced staff
12+ Certification(Google/Bing/Facebook)
100% Practical Training
Live Projects Training
Unlimited Timing
Best Study Material
Special Batches for Job persons
Affordable course Fees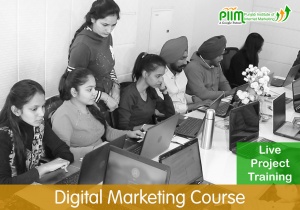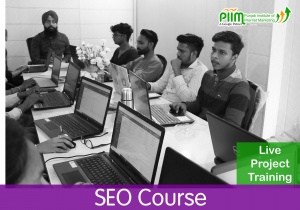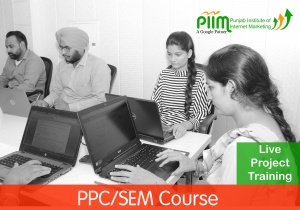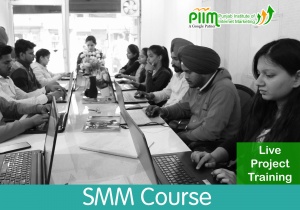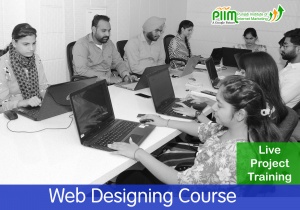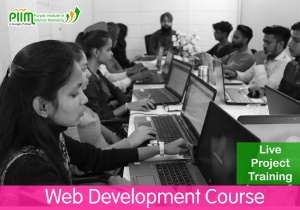 Certified Google Partner
Amrinder Singh is master entrepreneur, PPC Expert (Adwords), Digital Growth Hacker, Digital Marketer, UX (Product User Experience) & CRO (Conversion Rate Optimization) Expert. He is Master in IT & Google / Bing Individual Certified. 8+ year Working experience – His Personal goal in life is to encourage and assist 150,000 People to become Digital Marketers.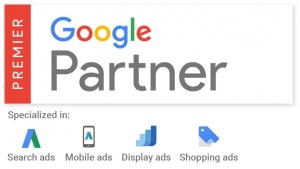 6 Month Industrial Training Patiala
6 Month Industrial Training in Patiala:- Get 6 Month Project Based Training From PIIM. Not only Training, but we also take care of your Placement too. As an increasing number of companies and business houses are facing crises when it comes to hiring skilled employees. Not all graduate students are industry-ready making it a presence for building a strong bridge between the academics and industry by focusing on the benchmarks of the corporate world. Therefore our 6 Month Industrial Training in Patiala program is the perfect ways to upgrade the students for the professional world. Book a Free Demo Class
PIIM (Punjab Institute of Internet Marketing) is one of the best institutes in Patiala or all over Punjab offering 6 Month Industrial Training to the students. We offer 6 Month Industrial Training in Patiala to students from a domain like CS/IT. As computer applications is a promising field, PIIM promotes it through the job-oriented industrial training program. However, our portfolio of CS/IT/MCA/BCA is huge. We have a large pool of industry-certified trainers who specialize in domains like .NET, Java, Oracle, Ethical Hacking, Website Designing, Web Development, Digital marketing among others. These technologies prepare individuals for fields like graphic designing, Digital marketer, Logo Designing, Banner Designing, SEO-PPC expert and more.
Moreover, candidates go through a series of comprehensive practical sessions where they work on live problems and implement solutions on a real-time basis. Such training programs are most beneficial because companies nowadays are looking for skilled employees in place of merge degree holders.
Join PIIM – An ISO Certified Institute for 6 Month Industrial Training in Patiala-
PIIM provide 6 Month Industrial Training for B. Tech, M. Tech, BBA, MCA and IT. However, the motive of our industrial training program is to give professional training to the desired students. We know, IT programming is changing every year so we will try to give you updated technology. We are an ISO certified institute as well as giving 6 Month Industrial Training in Patiala for almost 10 years. PIIM is the place where you can learn the new technology every day.
Why Enroll for 6 Months Industrial Training-
Enhance your Skills with all updated resources
Work on Live Projects
Learn How to work with a team
Get Industrial exposure as well as interacts with experts
Get Certification and experience which helps you in getting a suitable job
Furthermore, our whole training is focused on real-time-based. We give our students a live project on which they work in their training program. Although, every university gives 6-month training time to the students. Our goal is to provide the best training so that the students reach their goal. We help students to get a good job in companies. PIIM is a Google certified Institute and has many tie-ups with big companies. Book a Free Demo Class
Our 6 Month Training programs include-
Further Courses we are providing-
Android App Development Course Training – Android Training in Application Development designed to provide essential skills and knowledge with developing an application on Android mobile platform. PIIM Provides your best training in Android Mobile App Development. Click here to read more about Android App Development Training.
IOS App Development Course Training – IOS is an iPhone operating system which lies between the physical devices and the user. Furthermore, PIIM is the best institute in Patiala provides 6 Month Industrial Training in various technologies. Click here to read more about IOS APP Development Training.
Career-oriented 6 Month Industrial Training-
Our 6 Month Industrial Trainings are intended for everyone who wants to get conversant with the latest technologies and development methodologies. Therefore, these 6 months industrial training in Patiala, Nabha, Rajpura, Samana, Sirhind and other cities near Patiala is held within the PIIM Institute so you can get to work with and have your doubts cleared by experienced developers at PIIM. However, it will give you the real taste of the working environment thereby enabling you to communicate better and raise your confidence levels. Classes are taken by tutors with professional certifications.
Hence, Contact PIIM and be an expert with our certified professionals. Book a Free Demo Class.