Logo Designing Course in Patiala – Get the best opportunity to learn top lessons of designing. Know all the logic behind Logo Designing. PIIM (Punjab Institute of Internet Marketing) will give you short-term as well as 6-month industrial training in logo designing in Patiala, Nabha, Sirhind, Rajpura and Samana. Become a Professional and Certified Logo Designer, Work on Live Projects with Full Job Assistance. Additionally, with the help of our Logo Designing Course in Patiala, you can learn how to generate initial ideas, use sketching, step by step process, Adobe illustrator and email the ideas to the client. However, in this course, you will learn how to design a logo from scratch.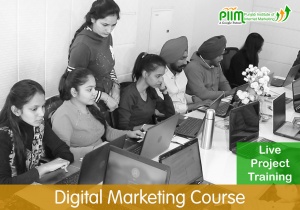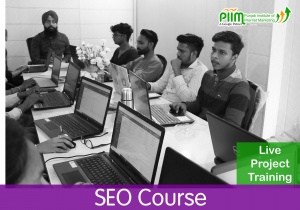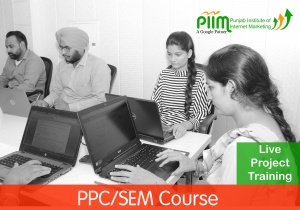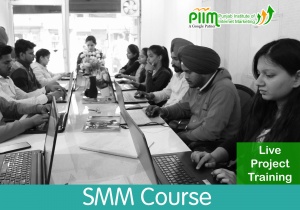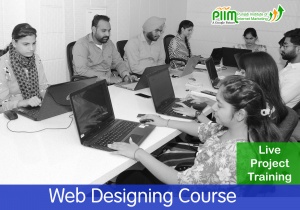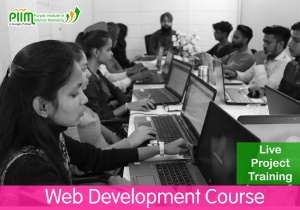 Learn Logo Designing Course in Patiala From PIIM-Best Logo Design Institute in Patiala – 
A single image is worth more than a thousand words. We at PIIM, the logo designing institute in Patiala, would teach you to create pictures which worth more than a thousand more pictures you have ever seen. A Logo designing course in Patiala with PIIM unleashes your creative thoughts and makes them so beautiful that everyone will be astonished. However, powerful tools and software packages like Adobe Photoshop, Adobe Illustrator and Corel Draw with our expertise would enable to create marvels in the artistic world of logo design. We at PIIM, a logo designing institute in Patiala, from more than 8 years offer the logo design course in different levels-advanced, short term as well as special as per our customer's requirements.
Details of the Beginners for Logo Designing Course in Patiala –
In this course, you will learn the basics of logo Designing as well as the development
How to design a logo from the beginning
Advanced as well as Professional Website Logo Design layouts
In spite of this, you can also learn how to design professional logos for major companies like Flipkart, Amazon, Snapdeal, etc
Logo Designing and Graphic Designing Training in Patiala –
Moreover, Graphics Design is the process of Developing attractive visuals that interest to the eyes and in the mind of your target audience. Now PIIM Graphic Designing Institute in Patiala offers India's first Graphic Designing as well as logo designing course in Patiala on live projects which build logics behind every new creation. Furthermore, we at our logo designing classes show you the way how to lift the experience of the viewers with the help of an attractive and eye-catching visual experience. PIIM Training on updated software such as Photoshop, coral draw, illustrator gives one of the best experience of designs and also useful for wireframes creation.
Our Training Highlights –
Our Logo Designing Course in Patiala helps you in logo building with specialization in the area of interest
Hands-on Training on the software like Photoshop, Coral Draw, Illustrator as well as other designing software
Received Training from Logo Designer Expert
Practical Training on Live Projects
Learn to create interactive logo designs for live projects as per the customer demand
Logo Design Training Course Syllabus in Patiala –
Illustrator Training Course Syllabus in Patiala –
Introduction –
Creating a new Document
More about the document
Page Tool
Creating your own shortcuts
Selections –
Selection Tool
Group Selection
Direct Selection
Selection lassos
Magic wand selection
Selecting stray points
The Pen, Pencil, Line, Blend and Brush Tools –
Firstly, Pen Introduction
Convert Anchor Point
Additional as well as sub anchors
Joint anchors
Introduction in general and Blending of multiple objects
Paint Brush Introduction
Basic Pencil, Erase as well as a smooth tool
Basic Introduction in general of line Tools
Others –
Layers as well as Grouping
The Stroke
Type Tool
Shape Objects
Transformation
Aligning as well as Distributing
Clipping mask as well as a compound path
Gradients
Applying Colors
Transparency as well as masking
Enveloping as well as meshes
Smart Guides as well as Rulers
Scissors and Knife
Pathfinder
Liquify
Appearance as well as its Styles
Filters
Charts and Graphs
Screen Graphics and RGB
Saving as well as slicing for the web
Image Maps
Symbols
Auto-trace feature
Variable Platte
Image as well as Photoshop integration
In Brief –
Hence, the Logo Designing Course in Patiala, at PIIM will make you a professional logo designer and it shall open a lot of doors for you, in terms of career options, in the Graphic Design or logo design field. Moreover, our logo designing institute is equipped with lab facilities and excellent infrastructure. Although, we also provide graphic designing, web designing, and Banner designing certification training path to our students in Patiala. Through, our Logo designing Training centre in Patiala, we have trained more than 2000+ students. Furthermore, our logo designing training course in Patiala fee is very affordable and based on each student's training requirement. Moreover, our training is conducted on day timing classes, weekend training classes, evening batch classes, and fast-track classes. Therefore, you can join the classes as per your need and requirement.
Thus, please call us at-9216041313 to get more details about our Logo Designing Course in Patiala or kindly contact us through inquiry forum.
Other Courses –