Want to learn the Digital Marketing Course in Patiala? Then you are on the right page. Get an advanced Digital Marketing Course in Patiala from PIIM to advance your career!!!
Get Live Practical Training with 100% job placement. In fact, due to a change in the field of marketing, the businesses have slightly shifted. Therefore, advertising momentum from traditional marketing to digital marketing. In 2020 due to the coronavirus pandemic situations, almost every small and big industry is using online marketing for brand promotions as well as customer acquisition.
Get Job oriented Digital Marketing Course in Patiala
If you are, searching for a job-oriented Digital Marketing Course in Patiala, and most importantly, handled by experts in the field, and then PIIM is the place to be in. Therefore, all our Trainees are successfully placed in good companies in the world with excellent pay packages and features.
Digital Marketing is the need of the hour. The reason is-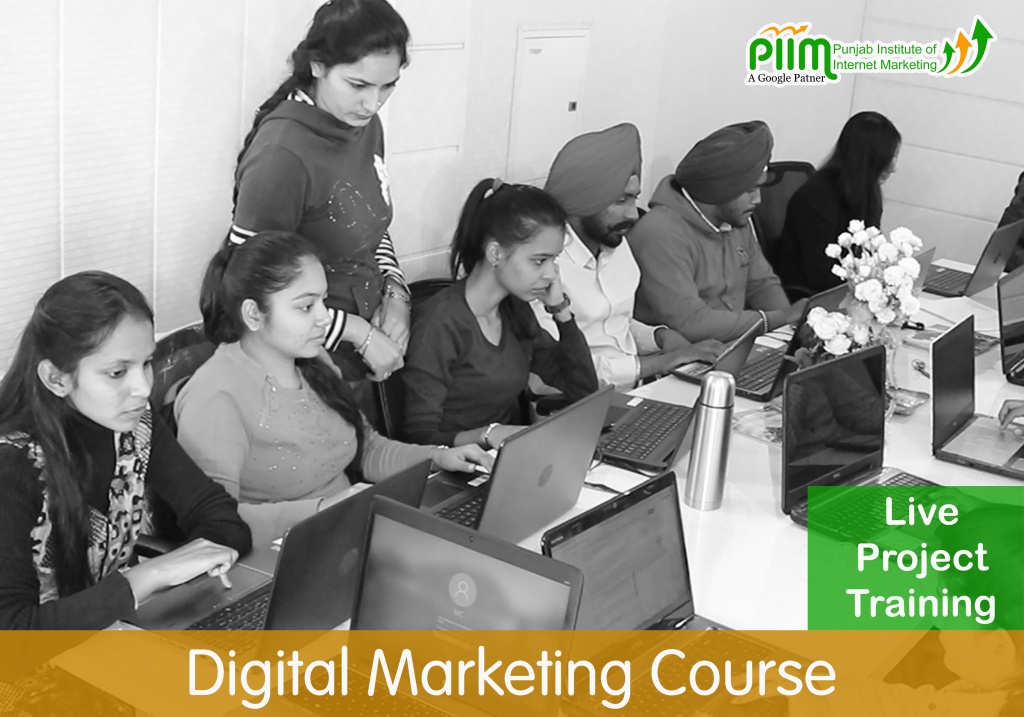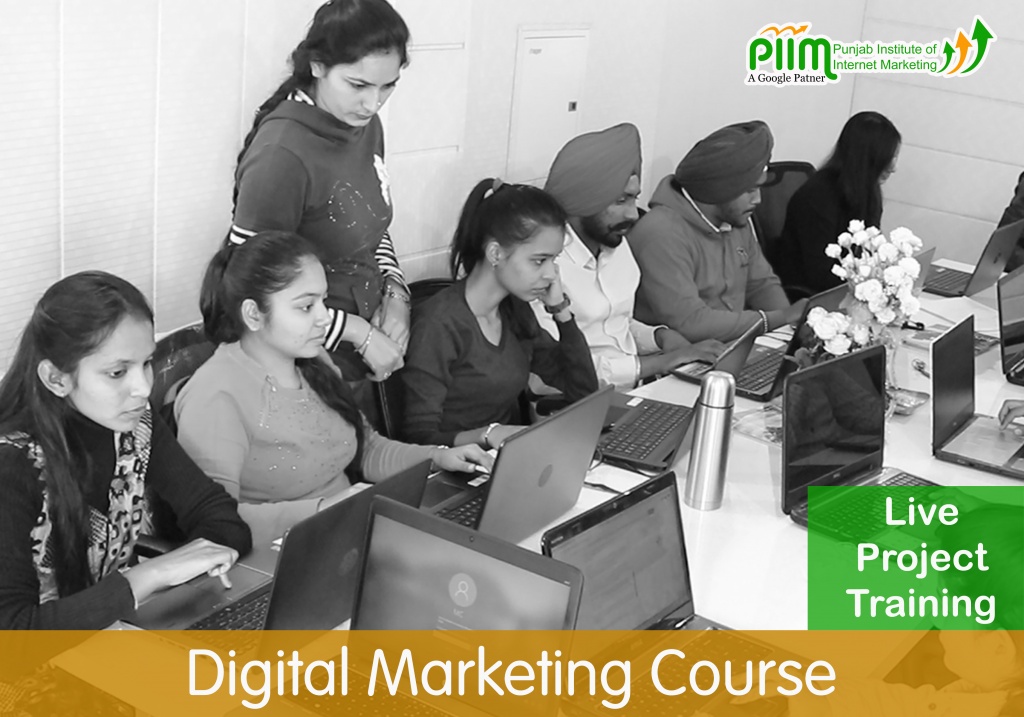 Good times, people want to advertise and in Bad Times, they have to.
However, every company needs an expert who can handle online campaigns for their business. Therefore, in order to handle digital marketing strategies, one must have expert hands so that he or she can take a challenge and fulfil the demands of a company. Otherwise, the right skill can only be achieved through proper training. Well probing, about the institute in a hub is sometimes a difficult or very time-consuming process.
Digital Marketing Course in Patiala
Before, enrolling in any institute. Without a doubt, you have to look up the fees, placement records as well as the courses they are offering. But, if you get all these places in a single place, so obviously you can easily decide which is the best institute for you according to your requirements?
Therefore, the PIIM (Punjab Institute of Internet Marketing) is come up with a list of institutes. However, there are various Digital Marketing Institutes in Patiala, now you can easily choose the institute that interests you and is within your budget. Above all, you have to do is read this article and you will be off to your career in Digital marketing.
Digital Marketing Certification Program: Top Trending Course These days-
Course Duration – 3 to 6 months
ISO Certified Digital Marketing Training Institute in Patiala –
PIIM is an ISO Certified Institution offering various IT Courses in Digital Education like SEO, Web Designing Course, Web Development Course, Graphic Designing, Banner Designing, APP development, Digital Marketing Training in Patiala and many more.
We here in PIIM emphasize students' personal growth along with the professional. Moreover, we do conduct debates and seminars to make the enrolled students take part in it and grow their future with the superfine leaning. PIIM also offering 6 Month Industrial Digital Marketing Training in Patiala.
In addition, our Online Marketing course is a comprehensive mix consisting of basic, core and agency skills. This gives a holistic education to our students and allows them to be agency-ready by the end of the course.
SEO
SMO
PPC
SEM
Mobile SEO
Lead Generation
Display as well as Facebook Advertising
Inbound Marketing
Story Telling
Blogging
Content Marketing
E-mail Marketing
Affiliate Marketing
Retention and Engagement
Growth Hacking
Conversion Optimization
Marketing Strategy
Advantages of Joining the PIIM for learning Digital Marketing Course in Patiala-
I know you have made up your mind and you want to enrol for Digital Marketing Course in Patiala. However, before taking any Internet Marketing Training in Patiala, Nabha, Rajpura, Samana, Sirhind and other cities near Patiala see the section where we have listed some key advantages of the Digital Marketing Certification Program-
100 % placement support for freshers
Live Project Training
Professional Training by highly skilled trainers
Google Ad words as well as Digital Marketing Certification
Google Analytics Certification Preparation
Freelance Support
Workshop on Google Ad Sense
1,50,000 + Digital jobs predicted by 2021
Digital Marketing Training for Freshers, Business Owners, and Working Employees
Course Duration for Digital Marketing Course in Patiala-
Fast Track Training program (4+ Hours Daily)
Regular Classes (Monday to Friday)
Weekend Classes (Saturday and Sunday)
Other Courses –
Now, I'm Going to discuss a few reasons why PIIM is the best Digital Marketing Institute. Firstly, We are a one-stop Digital Marketing Institute. Secondly, Our Digital Marketing Course Specialist helps you establish to give wings to your Dreams and Help you to start your career. Thirdly, and most importantly, make you capable to understand the competition and giving the desired result to your customers.
PIIM is a leading Digital Marketing training institute based in Patiala, Punjab that offers the best Digital Marketing Courses all over Punjab including Patiala, Rajpura, Sirhind, Sangrur, Fatehgarh Sahib. Our Digital Marketing course covers basic to advanced topics like- SEO, SMO, PPC, ORM, SMM, Facebook marketing, Google analytics and content writing.
Digital Marketing Institute
Course done from PIIM will not only give you in-depth knowledge of the subject. After that, We will guide you to plan, direct and execute internet and digital marketing campaign professionally. Above all, Through our courses, students will learn the application of digital tackle as well as techniques successfully for a winning campaign.
Topic Covered
Digital Marketing, SEO, PPC (Adwords/Bing/Facebook), Video Marketing, E-mail Marketing, Display Ads, Affiliate Marketing, Social Media, ORM, ASO- Mobile and Analytics. Live Project Training
PIIM,  Digital Marketing Training Institute, gives students a chance to explore more about  Digital Marketing Industry. Moreover, we provide them with the Live Project Training under the experts 12+ Certification.