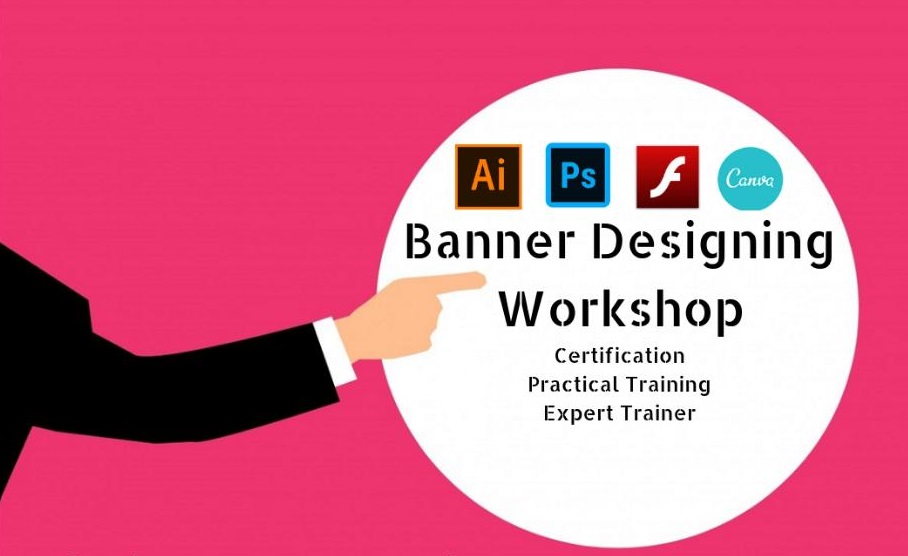 Banner Designing Course in Patiala – Learn Fast and Easy Banner Advertising, Outsmart the Competition. A stylish flash banner design always attracts more attention and clicks, then a static image. However, a good banner is always eye-catching and says all about your company without being too descriptive. Our Banner Designing course in Patiala is highly skilled and believes in different and original designing so you can always trust their originality and creativity. The Digital approach to advertising has been reported as a key factor for the growth of media as well as the entertainment industry. Therefore, this indicates the rising demand for proficient Banner Designers.
PIIM (Punjab Institute of Internet Marketing) is the only institute in Patiala, Nabha, Sirhind, Rajpura other cities of Punjab who is offering Diploma in Banner Designing Course in Patiala and will enlighten you about the science behind advertising and the art that goes into its execution.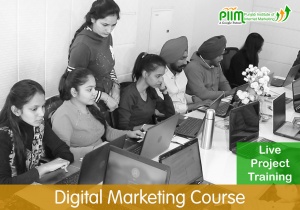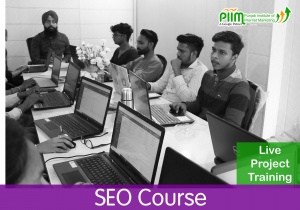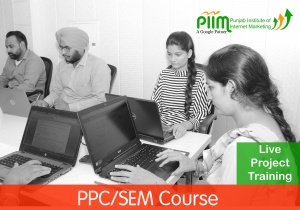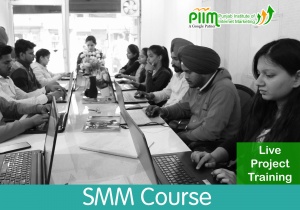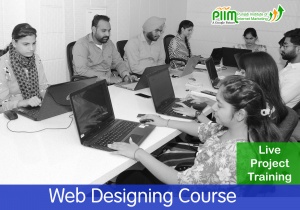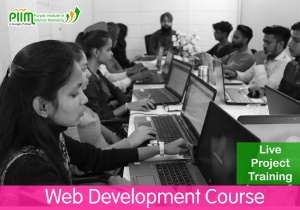 PIIM-An ISO Certified Hub for Banner Designing Course in Patiala –
PIIM, the Banner Designing Institute covers the expertise and meticulousness with which plans are drawn, the process of ideation, the detailing behind executions, the thinking behind the use of mediums and the firepower that each one of them delivers. However, also as a part of this course, the students will learn how to prepare their portfolio and how to present themselves as complete advertising professional. In a complete Banner Designing Course in Patiala, PIIM will give you a full rundown of everything you need to go from knowing little or nothing to how to really start earning online.
Course Overview –
Level 1 –
Visualize as well as compose effective presentations
Express using Digital online photography
Work with Letters, colors, illustrations, images to create effective designs
Create ads for newspapers, magazines as well as billboards
Level 2 –
Develop UI Designs as well as web elements
Develop interactive elements and engaging presentations
Manipulate images to suit the target as well as medium
Develop ad Banners for the web
Develop interactive ads for the web
Level 3 –
Create 3d objects and simple special effects
Write a creative script a story for production
Edit audio and video to emphasize on time as well as mood
Design and Develop a Television advert
Level 4 –
Understanding the power of advertising medium
Create online as well as offline advertising materials
Generate advertising ideas specific to each medium
Demonstrate the understanding of research methodologies
Plan advertising strategies for a product or service
Execute campaigns through a print medium, Radio, TV and online medium
Course Highlights –
Introduces web campaign
Covers both traditional media as well as Digital advertising media
Trains on both advertising fundamentals as well as production techniques
Provides a 100% job-oriented curriculum that prepares for you Multilevel Job opportunities
Imparts practical knowledge through industry-standard projects
With the complete Banner Designing course, you will learn an amazing traffic method that will allow you to build a list and increase your sales and revenue
Why choose PIIM for Banner Designing Training in Patiala –
Altogether, PIIM is one of the best Banner Designing Institute in Patiala. If you are trying to find employment in IT firms, then be a part of our web designing course in Patiala. We have a tendency to try as well as perceive our student's demands first and gives the training that's business-centric. At PIIM, we will ensure that the special courses in Banner Designing, Graphic Designing will traverse the whole range of tools and gain knowledge in colors, typography, as well as layouts.
Other Courses  –