Graphic Designing Course in Patiala – Unleash your Creative Potential Program in Graphic Designing with PIIM. Graphic Designing is an art but with a motive. Using graphic designing we can create logos, pamphlets, advertisements, brochures, magazines, and other creative designs. However, graphic design can also use as image-based designs involving photos, illustrations, and symbols. It is the art as well as the process of combining text and pictures. PIIM (Punjab Institute of Internet Marketing) offers the best Graphic Designing Course in Patiala. On the other hand, Graphic Designing Course from PIIM is an advanced certificate course to get you trained to turn into an expert in this always changing fast-paced graphics design industry.
However, from these professional graphics as well as advertisement course in Patiala, one can easily create logo designs, poster designs, and other digital design and work in additional key areas of advertising. Moreover, we are specializing in intelligent, innovation, creativity and industry-based production.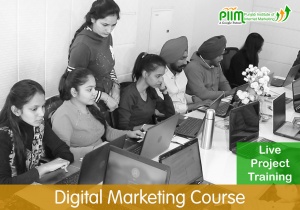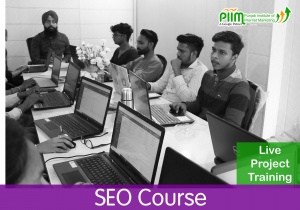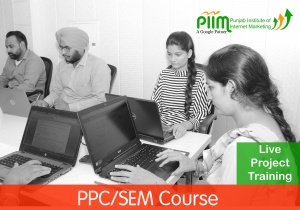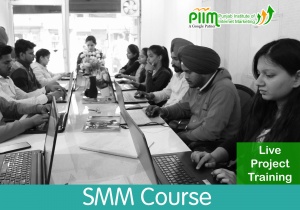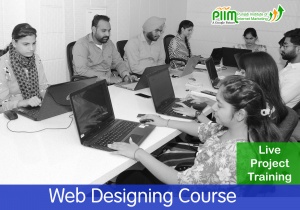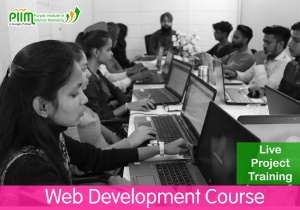 If you are looking for graphic design inspiration then look no further as you can discover top graphic design ideas here. Whereas we are the leading and the best Graphic Designing Institute in Patiala, Nabha, Sirhind, Samana, Rajpura and other cities present in the Patiala district.  Generally, the unique program of us is the reason why PIIM students have an outstanding employment record locally. Therefore, our website designing course in Patiala or Graphic Designing Course in Patiala is a stepping -stone for advanced courses like those in animations and multimedia.
What does Graphics Designing Cover?
PIIM is the best Graphic Designing Institute in Patiala having more than 8 years of experience in graphics and multimedia. Our Graphic Designing Institute in Patiala is offering advanced training as per the industry need. Overall, It is the only institute in Patiala which provides proper training in graphic designing and animations.
Course Content-
Module-1-Commercial and Digital Illustration
Visual Communication
Layouts Designs
Vector Illustration
Vector vs Raster
Illustrations
Color Schemes as well as Theories
Magazine Front- as well as Back-page design
Advanced Techniques of custom Logo
Transformation of objects
Company Stationery Design
Using the services of Graphic Styles as well as its Effects
Module-2-Advanced Artistry and layout
Multimedia templets
Web layout designing
Publication Designing
Advertising planning
Brochures catalogs
Advertisement of products
Shape uses in raster work
Custom logo and it's color combination
Images Correction
Advanced Raster Techniques
Module-3-Prepress and Production-
File formats and printers
Advertisements work
Digital Painting
E-Books Design and Saving methods
Trapping and overprinting
Master Page Creation
Brochure Designing
Why Choose PIIM for Graphic Designing Course in Patiala?
Demanding Career – Graphic Designers are always in demand especially in India. Therefore, this leads to open a huge range of careers including Graphic Designer, Mobile Designer, Broadcast Designer, Creative Director and many more. However, PIIM Institute will assure your job after completing the Graphic Designing Course in Patiala.
Designer Have Fun – It is always fun as you have the opportunity of playing with colors and shapes. Furthermore, working as a part of a creative team is inspiring and fun. Additionally, for the self-employed designer, there is a wide online community of designers sharing work, feedback, and advice.
Our Goal Behind Provide Training for Graphic Designing?
Furthermore, our goal is to provide Graphic Training in a professional way from scratch to advance level. Therefore, here at our Graphic Designing Institute, students will learn about-
History of Graphic Design as well as web design
How to create a beautiful logo
A career as a Graphic Designer
How to create an effective layout
Basics of two-dimensional designs along with the elements and the principles of art
Basics of color theory
Improving your Graphic Designing skills as well as techniques using a large variety of tools
With PIIM build your creative career in Graphic Designing.  Moreover, We provide 100% Job oriented IT Courses and our Graphics Designing Training in Patiala is well known for its Avant-Grade Graphic Designing training.
What you can gain our Graphic Designing Course in Patiala?
Understanding-
A Complete understanding of Graphic Designing
80% Practical as well as 20% Theoretical
Repeat Class in case you miss any
Full Practical knowledge on live Projects
Online Designing Analysis Tips
Imagination-
Be a Freelancer
Learn the advanced Graphic Designing as well as boost your career
Achieve extra earning with online money-making tips
Increase your own value if you are already working
Implement-
Gain knowledge on how to start designing in general
Learn how to use different tools to make your designing impressive
Learn how to generate advanced tools for designing
Boost your skills by adopting the right strategy
Hence, be a Graphic Designer with us and Grow.
Other Courses-