SEO Course in Patiala. Learn the Secret of Top Ranking in Organic Search
SEO Course in Patiala:- Be an SEO Professional, Earn SEO Expert Certificate within a month. SEO Course in Patiala-Search Engine Optimization (SEO) is a process of optimizing your website to rank higher in search engines like Google, Yahoo, and Bing. However, the dynamics of business has changed much in the past decade. With the increasing competition, strong online presence, as well as brand reputation, are mandatory for every business organization to be very successful. Although, these days, Business is dependent on search engines like Google and other online media to bring more website visitors to their website which in turn would help them increase sales. Therefore, for a business to be successful, Digital Marketing, SEO has to be done.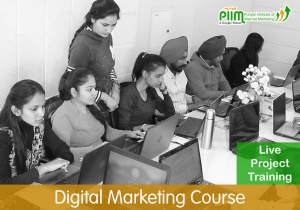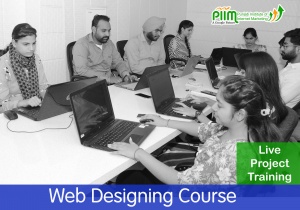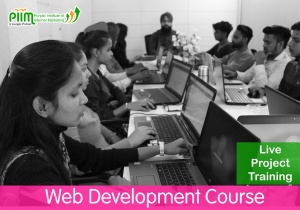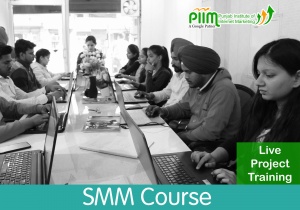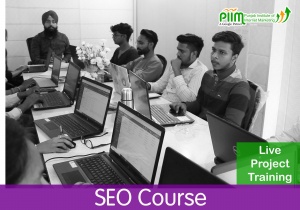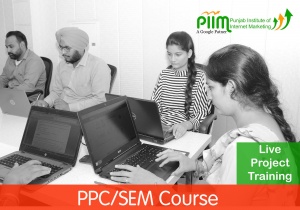 Best Digital Marketing Institute in Patiala-
Hence, want to explore career opportunities through Digital Marketing technology with SEO Course in Patiala? Are you worried about your career that you are not getting the desired job with a good salary? In case If your answer is affirmative, here you are in the right place. Then Learn SEO Course in Patiala from the Best Digital Marketing Institute in Patiala and become an industry expert.
PIIM (Punjab Institute of Internet Marketing) provides you to learn 100% practical based training classes like SEO Course as well as PPC Course, SMO (Social Media Optimization) Course, affiliate marketing course up to 25+ modules which are in the training program and with 12+ Certificates in 45 days course duration as well as two months internship. Furthermore, we are on Top Google Results for competitive keywords like SEO Course in Patiala, Nabha, Rajpura, Samana, Sirhind, or SEO Training in Patiala, Digital Marketing Training in Patiala. 
Moreover, we are an ISO Certified Digital Marketing Institute.
Therefore, when you follow our Digital Marketing and SEO Strategies you will get guaranteed results that are crucial for the success of any SEO Consultant.
What do we offer at SEO Course in Patiala?
100% Practical Training
Only SEO Institute in Patiala where training on Advanced SEO Tools will be provided
Job Placements in leading SEO Companies in India will be provided
Post Training Support
Smaller batches of 4-5 members to allow a better understanding
SEO Industrial Training-Course Contents-
Web Introduction?
What is www (World Wide Web)?
Use of Search Engines?
What is Web Hosting?
What are Domain and Blog?
On-Page Optimization-
Website Structure Optimization
Title-Meta Description Optimization
Meta Keywords Optimization
Header Tags Optimization
Content Optimization
URL Structure
Image Optimization
Broken Link Check
Keyword Density
OFF Page Optimization-
Link Building
Blog Creation
Content Marketing
Directory Submissions
RSS Feed Submissions
Bookmarking Submissions
Classified Submissions
Forum Posting
Press Release Distribution
SEO Through SMO-
Social Media Profiles Creation
Facebook Marketing
Instagram Marketing
Twitter Marketing
LinkedIn Marketing
Video Submission
Social Bookmarking
Use of SEO Tools
Project
Benefits of Search Engine Optimization (SEO)-
Cost-Effective
Measurable Results
Increase in ROI
Goal Driven
Generate Traffic as well as Leads
6 Months of Industrial SEO Training-
Now PIIM the leading Digital Marketing Institute in Patiala offers limited seats for project training. Although, the live project training module of our course can make a huge difference to your profile prospects. Thus, don't settle for the second-best. Choose Winners PIIM (Punjab Institute of Internet Marketing) brings you directly in touch with industry experts
What you can do with the 6 months Industrial Course-
Study the advanced framework in detail as well as know the latest trends in technology.
Furthermore, learn from Google certified tutors with industry experts.
Here, you will update your skills set to facilitate a smooth as well as an efficient transition from legacy systems over to PHP technologies.
Additionally, Get Help from Trained Developers with years of experience whenever you face a coding issue.
Quality Training as well as superb infrastructure.
Job opportunity in our company in case if you perform exceptionally.
Why you should Join PIIM for SEO Course in Patiala?
Our Entire Training program is based on a live project as well as current industry standards
Training will be conducted on a daily basis as well as a weekly basis. In addition, we can conduct the classes as per the student's preference.
Able to boost your career in a Digital Marketing industry
6 Month Industrial Training with project certificate
Job Interview preparation
If you are not on Page 1, You are not winning the clicks-
Who can apply?
Professionals, as well as students who are looking to make a bright career in Digital marketing, will benefit hugely from our complete SEO Course in Patiala. Thus, PIIM has designed the course keeping in mind the latest industry trends and it is highly recommended professionals in the field of IT, web designing, content writing, and others. Hence, Candidates who are interested or related to Travel, Tech Support, Cab Service, Real Estates, Educational Institutes who are providing classes on different subjects can also join this course to increase their business online.
Other Certification Courses-
Web Development
Android APP Development
IOS APP Development
Banner Designing
Logo Designing
Graphic Designing